Used Trucks in Georgetown from Ford, Chevy, Toyota, Nissan and More abound at our Kentucky Dealership!
 We're honored you chose Georgetown Auto Sales for your next used truck purchase. We carry some of the most popular pre-owned makes and models throughout the past few years. We also pride ourselves on our comprehensive inventory of used trucks because we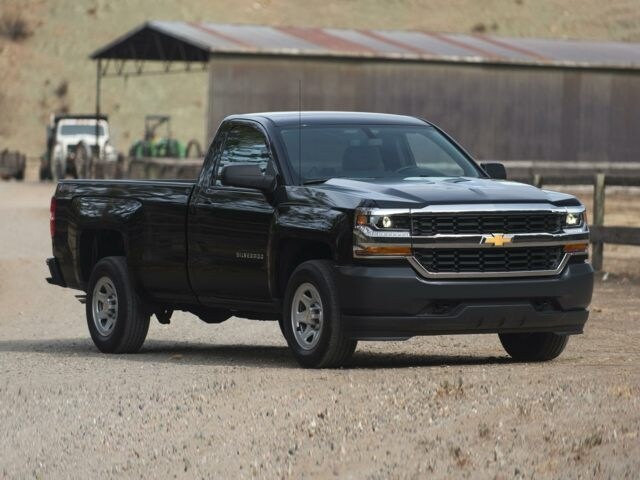 want to make sure our friends and neighbors near Frankfort, Lexington KY, Winchester KY, and Nicholasville, Kentucky have a variety of options at their disposal. Let us know what you're searching for, and we'll help you track down the perfect pre-owned truck that won't break the bank.
All of our used trucks are carefully inspected before offer then on our dealership's lot. That means our certified mechanics make sure they're in good working condition before we let them be sold again. At Georgetown Auto Sales, we take our customers safety very seriously.
What  used truck makes and model can I find on the Georgetown lot?
We are known in the area for our selection of used trucks. We carry cruisers from a variety of different makes at a range of affordable price points. One of our most popular options is the Chevrolet Silverado. The nice thing about the Silverado is that it's equipped for just about every type of situation, whether you're searching for a basic work truck or an inexpensive option with standard high-end features. The Nissan Frontier is a rugged mid-size truck, and it is built to last. Even if you buy one used, you'll still be able to squeeze plenty of life out of it. A list of the many popular models which frequently appear in our inventory include:
Chevy Silverado 1500 
Chevrolet 2500HD
Ram 1500 
Ford F-150 
GMC Canyon 
GMC Sierra 1500 
GMC Sierra 2500 
Honda Ridgeline 
Nissan Frontier 
Toyota Tundra 
Toyota Tacoma :
What body styles and truck cab configurations do you carry?
Our selection varies on almost a daily basis. Some of the popular body styles we often have in stock include: 
Crew Car
Double Cab
Extended Cab
Super Cab
SuperCrew Cab:
Find out what some of the best used trucks are considered to be here or by coming to the dealership? Here is the great news! If you don't see the exact make, model, year or body style you are looking for today we can find it for you! Use our free, no obligation CarFinder tool to tell us all about the truck you want, and we will contact you once we locate it. If you'd like to learn more about the used trucks we offer at Georgetown Auto Sales, you can visit us anytime at 100 Success Drive, Georgetown, Kentucky. You can also reach us by calling (502)-863-1347.